With a name of Guanche origin, "Tisalaya" is a handcrafted and original wine made by the winegrower and winemaker Miguel Morales with the production offered by the old vines acquired by his father Pablo Morales.
It is a 100% Diego wine from old vines, which suggests a face-to-face encounter with the volcanic landscape of Lanzarote, with the tradition and care that goes into its handcrafted production.
Signature wine
This is a very particular project of Miguel Morales Morín, on the island of volcanoes, in the municipality of Tinajo. Two family plots, Tisalaya and Juan Bello, of 1.45 hectares, at 250 metres above sea level, both located in the National Park of Timanfaya and the Natural Park of Los Volcanes. A land where the wine culture is something very special and different from anywhere else. The climate is arid, dry and windy, only because of the volcanoes can wine be made. The diego variety is the dominant one (95%), with an age of more than 60 years and which sinks its roots in soils where volcanic rock reigns and with a loam-silt-clay horizon covered with volcanic ash. Plots that maintain the traditional system of cultivation in holes, with a planting frame of four by four, thus preserving the uniqueness of this unique vineyard. The work on the land is minimal, as it is covered by volcanic ash, there is no weed growth and no manipulation of the soil is necessary. Our commitment to the terroir is to seek the greatest integration with the ecosystem.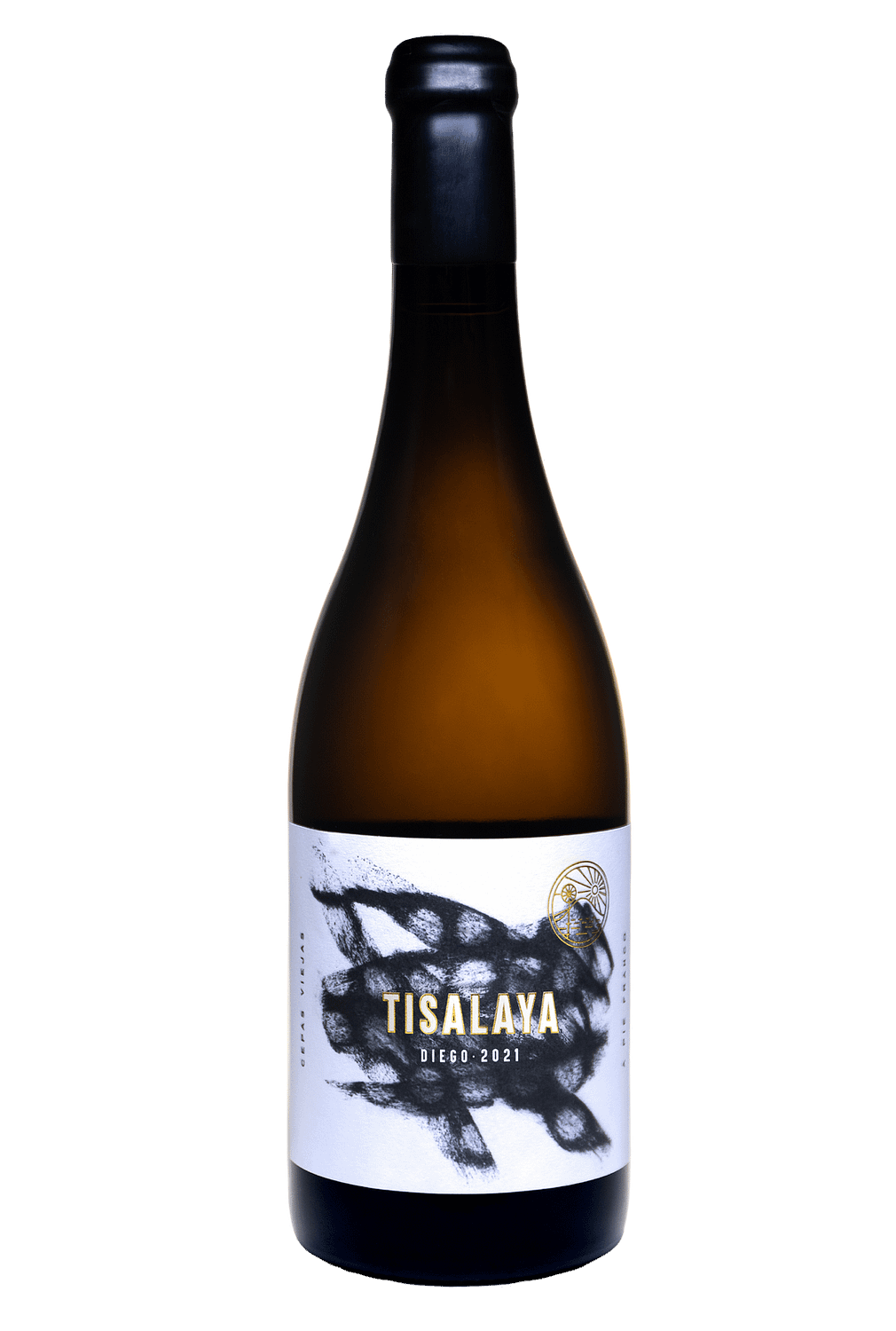 HARVEST
September 2, in boxes of 18 kilos. 
ALCOHOLIC FERMENTATION
Spontaneous by autochthonous yeasts, in stainless steel tanks. 
BREEDING
9 months with its own lees in a stainless steel tank.
BOTTLING
July 7, 2021, 2,000 bottles. 
TOTAL ACIDITY
6.3 g/l (in tartaric acid)
FORMAT
Burgundy Isis 75cl bottle.