La Vegueta is the result of the search for a fresh and fruity proposal. The protagonist in this case is the black listan, planted 30 years ago on free-standing vines.
Signature wine
This is Miguel Morales Morín's most recent project, with which he seeks a fresher and fruitier wine profile, that is, without reaching the concentration that characterizes Tisalaya. In this case it is a wine from the family plots, La Vegueta (0.22 ha), an area sheltered under the imposing view of the volcanoes of Timanfaya. Its marked agricultural and volcanic character make La Vegueta one of the best areas for the cultivation of Malvasia Volcanica and Listan Negro. The latter are in the traditional system of ditches, protected by walls of about 50 cm, to avoid the constant trade winds. With a plantation frame of five meters by two (10 m2 /plant), in this way we preserve a traditional wine-growing heritage, in La Vegueta.
The wine that we name here, only wants to express its origins, its landscape, artisan elaboration, timeless wines: the philosophy is to enjoy sharing moments.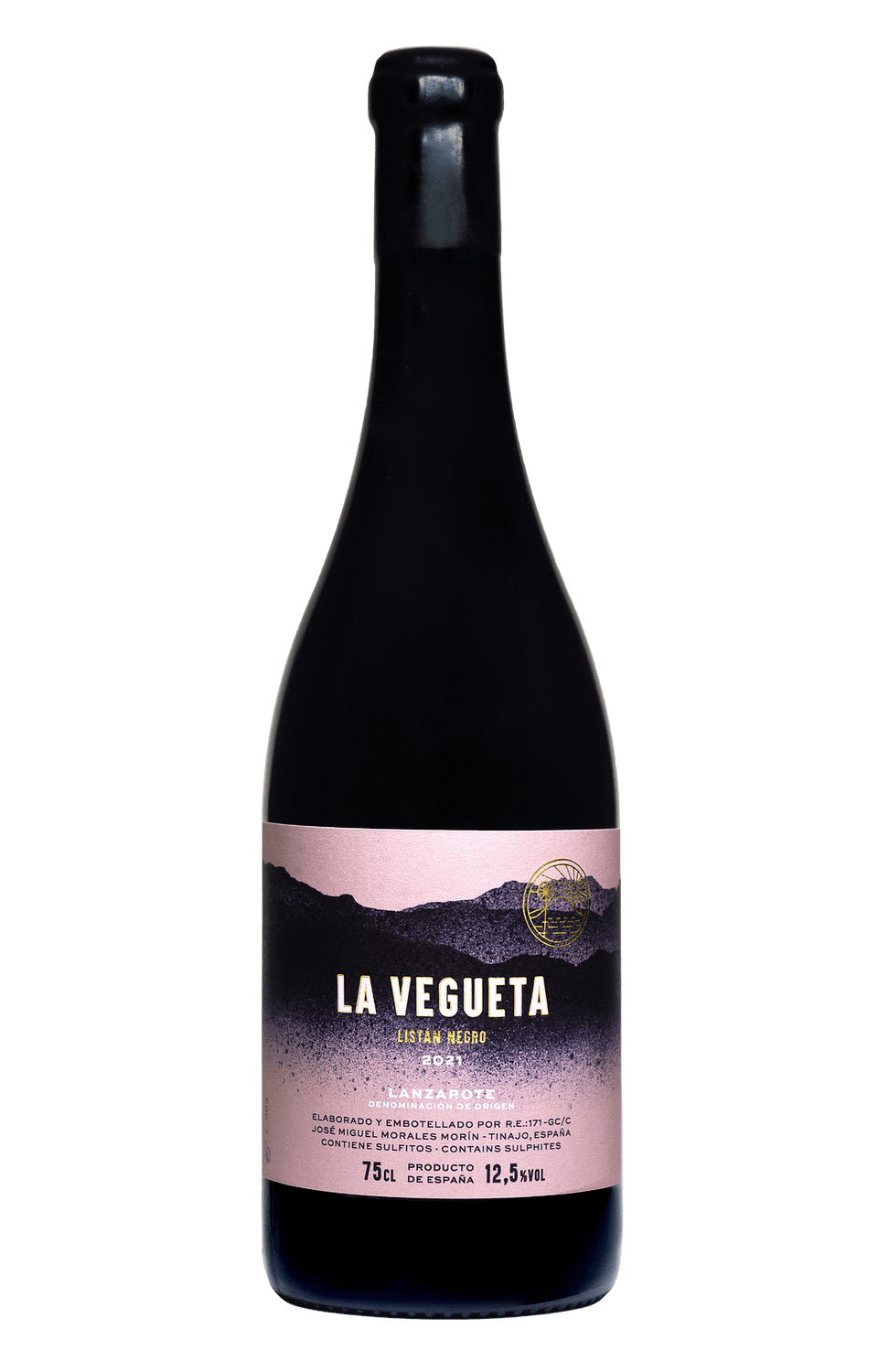 HARVEST
August 1, in boxes of 18 kilos.
ALCOHOLIC FERMENTATION
Spontaneous by autochthonous yeasts, in stainless steel tanks.
BREEDING
9 months with its own lees in a stainless steel tank.
BOTTLING
June 25, 2022. 550 bottles
TOTAL ACIDITY
6.14 g/l (in tartaric acid)
FORMAT
Burgundy Isis 75cl bottle.